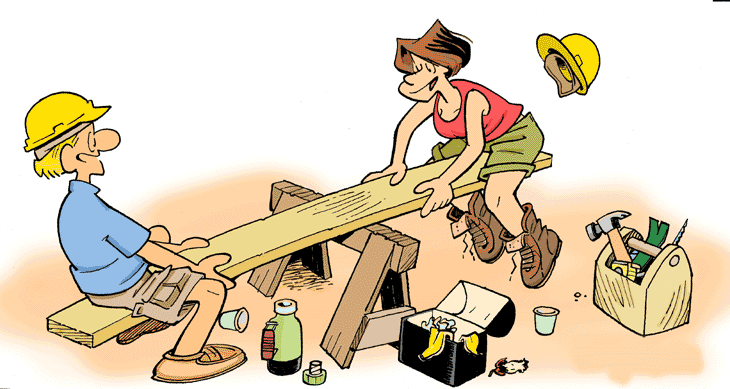 a
(Cartoonist's note: I don't usually update on Monday, but I couldn't not thank you. The $10,000 goal was met Sunday afternoon, in a little over four full days! Thank you so much! Remember, though, the goal was the minimum required before any money would be collected. Fund-raising continues. We will continue to talk about this for days to come, but things will get back to normal around here, with the return of a classic A&J strip tomorrow. But now, it's back to the ol' drawing board.)
I keep saying I'll stop by and emcee this shindig, sort of talk you through it, but it appears you've figured it out for yourselves! Only three full days in, and we're at 85% of the goal. Thank you! So many have contributed already, but we're going to keep beating the bushes. This is as good a time as any to point out the $10,000 goal is a threshold, the minimum needed for a successful campaign. It also represents the minimum we estimate will be needed to push the parsonage restoration toward a conclusion. Any of you who've restored an old house won't have any problem believing that. The point, of course, is that we keep going when and if the goal is reached. It will be, in a sense, the beginning, since no money will be collected should we fall short. That's how Kickstarter works.
As for those rewards. Technically, you're not buying anything. You're choosing a proffered reward for donating to our project. But you already know that. Let me tell you some things you don't. The most popular reward by far is the new A&J book, "Arlo & Janis after Dark." (Title subject to change.) As I write, this reward represents 44% of money pledged. Wow. Guess I have to finish it now, huh? Next is the grab-bag of original strips, representing 26% of funds raised. I can understand the T shirts and the book not being fast movers. Many of you have one of those already. I am surprised that the smaller things, like the signed "thank-you" note, aren't doing better. You guys are big spenders! One of the frustrations of designing our Kickstarter page was the inability to show an image with each reward entered. For example, we're offering a special-edition T shirt of this campaign that I think would move rather briskly, but I haven't been able to show you the art yet. I'm going to figure out a good way to do this in the coming week. And there will be more and different rewards before we're done! We'll talk more about this tomorrow.
It's been an astounding success so far. I'm humbled. Thanks so much for your interest. Go here: Work with Arlo & Janis
a